Understand Blockchain Development in Indonesia – Block Community Medan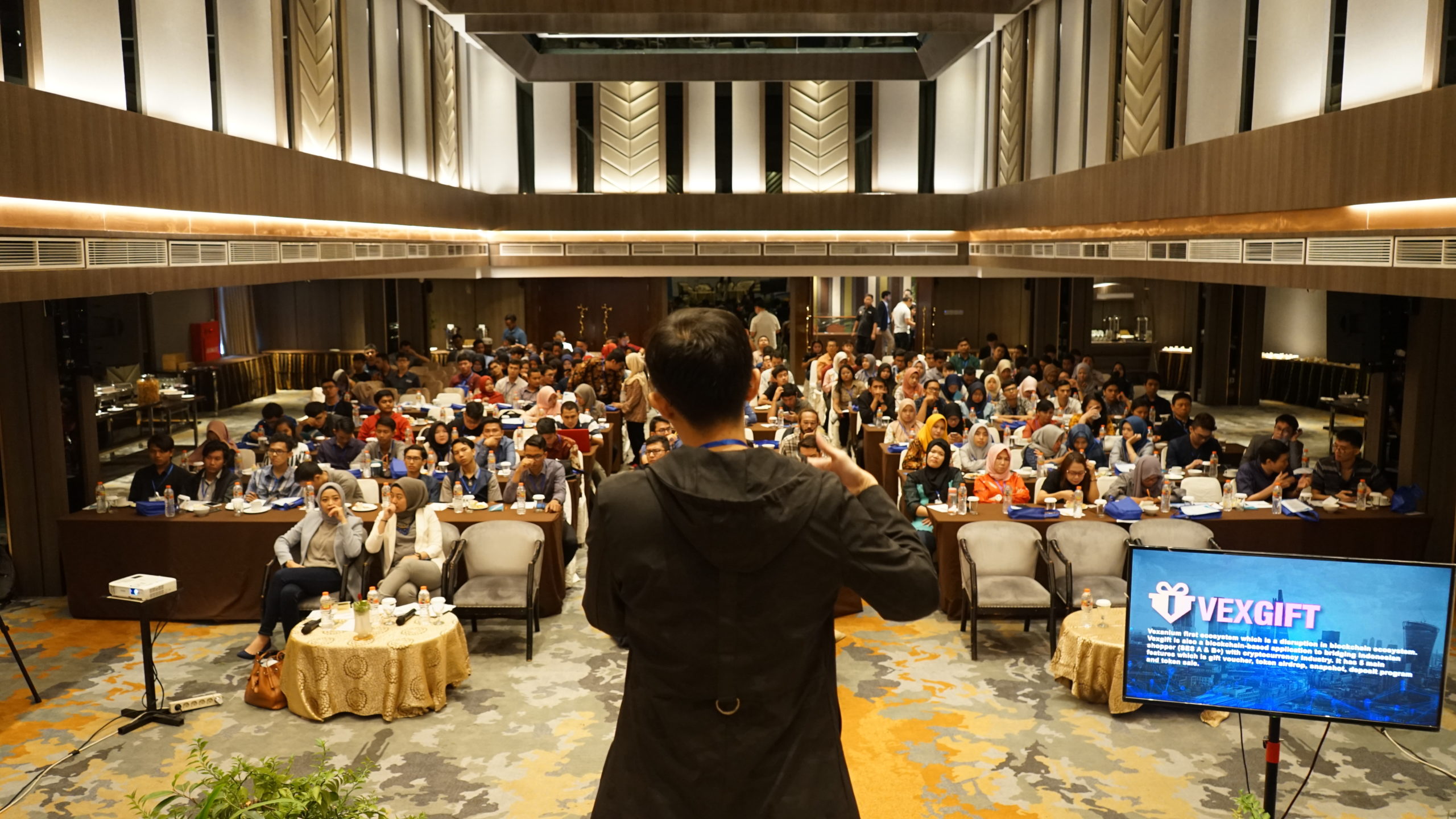 Medan, 30th April 2019 – Blockchain system born as one of a widely discussed system because it has decentralized technology character. It's development is more perceived by every groups in Indonesia because it can make business until daily life easier. Therefore to enrich knowledge about Blockchain, Block Community bring together crypto asset field experts with Blockchain Lovers and Crypto Asset to gather, interact, sharing knowledge, experience and latest development in Blockchain world.
Block Community Medan is the third Block Community event, the first event held in outside Jakarta, after two previous Block Community events successfully held in Jakarta in 2018. Block Community Medan event successfully attended by more than a hundred participants from Blockchain & Cryptocurrency Lovers in Medan City. "The Rise of Blockchain Technology" is the topic from this event, see from the increasing of people's awareness of the importance about blockchain implementation in a number of fields.
Oscar Darmawan, Indodax's CEO said" Based on TNS Research Institutions, 63 percents of Indonesian people especially Millenials from age 25 – 34 years old are familiar with Digital Assets. This is because they want everything to become faster, including the selection of Financial Access. High Internet Penetration makes Millennials gain the profit faster from digital assets than other conventional assets. Blockchain Technology not only make our daily life more comfortable but also fulfill people's financial aspiration."
"Therefore when people asked, are the digital assets already dead? It's era is actually just began. Due to the innovation has been increasing, asset capitalization value more increasing than two years ago and The Government also slightly more positive" Oscar Darmawan added.
This event attended a number of speakers such as Indra Darmawan Lyfe's CEO, Christian Hsieh Tokenomy's CEO, Wenbin Zhong Qtum's Chinese Lead Developer, Danny Baskara Vexanium's CEO, Longman TokenWiz's CEO, Bo Zhang Aurorachain's VP & CO-Founder and A-B-I's Pandu Sastrowardoyo Secretary-General.
Block Community Medan's Event also provides English translator to facilitate all participants in order to understanding the discussions. We also provide the entertainment spot such as photobooth & tarot reader where participants can share the moment for free.
****
Find Us on Social Media!
Facebook: blockcommunity.id
Instagram: @blockcommunity.id
Twitter: @blockcommunity_
Youtube: Block Community